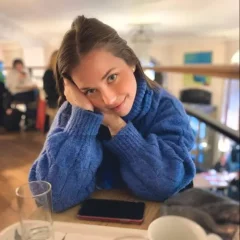 Can't Find a Job? Consider These 13 Tips
1. Take a Break
You don't need to quit your job search entirely, or even take a months-long hiatus, in order to give yourself a break from job searching. Even taking just a day off every now and then can recharge your batteries so you'll feel ready to jump back in, refreshed and ready to go.
" It's OK to take some time off from your job search once in a while. Allow yourself a day or a few days off and spend that time doing something that energizes you and makes you happy, and reflect on what's going well in your search, " says FlexJobs Career Coach Toni Frana. " Afterwards, you'll find you'll be able to get back to your job search with a renewed sense of energy and purpose. "
2. Go Where the Jobs Are
Some people will move to a different city, state, or country to find a job in their field. But if you're looking for a remote job, your location may not be a significant factor. It does, however, help to target your search to the fields and jobs that are most compatible with remote work. " Do a bit of research on who commonly hires in your field to help speed along your search, " suggests Frana.
3. Spruce up Your Online Presence
Studies have shown that the majority of hiring managers will look at a person's online presence even before reaching out to them for a job interview. How do your social media profiles look? Are they a mishmash of (public) family photos and some political point-of-view posts? One of the most important aspects of your job search is to ensure that your online presence is up to date and professional.
Take the time to clean up your profiles, or create some new ones that show you in a professional light, and keep them current so potential bosses can see that you're active on social media…for all the right reasons.
4. Get Skilled or Schooled—or Both
If you're finding that you aren't entirely qualified for the positions you've been applying to, that could be one reason you can't find a job. Employers often won't hire someone who doesn't have the majority of the skills, education, or job experience necessary for the position. If you need to boost your skill set to be more in line with what companies are looking for, consider going back to school or finding online resources to gain the skills you need.
5. Change Your Mindset
It's easy to feel defeated if you've been job searching for a long time and not getting any responses. If this is the case, a change in perspective may be all you need to turn the corner and find some success. " Just like taking a break from your job search is important, so is having the right mindset. It is hard to be a job seeker, applying for many jobs and possibly not hearing back from employers, " says Frana.
" Work to focus on the progress you are making with each application—honing your search tactics, getting efficient with your application process, and understanding what keywords to use for an ATS are all important tools to use as you go through your search, " explains Frana. " Each time you apply for a job, you are improving your process, and that's great progress to landing a job. Celebrate those small steps! "
6. Try a Temporary Job
If you've been job searching for a while and still haven't landed the perfect position, you may want to consider taking on a temporary job. Temp jobs are an excellent way to get your foot in the door at a company, learn some new skills, and build your professional network. And you never know, some temp workers, even those who are seasonal, are offered permanent positions once their original assignment ends.
7. Build Your Network
Especially if you're introverted, it can feel hard to put yourself out there to grow your network. But networking is one of the best ways to meet new people and generate leads that can help with your job search. While most in-person networking events are on hold during the pandemic, there are many online networking events you can do from the comfort of your home office that can yield some great results.
8. Review Your Resume
If you've been looking in your field and are qualified for the positions you're applying for but still can't find a job, resume mistakes and typos may be to blame. When you've read (and reread) your resume so often, it's more likely you'll miss some significant issues.
" It's always a great idea to have someone else review your resume before you submit it. A spouse, family member, friend, or resume review expert can look at your document with a fresh set of eyes and let you know if there are any glaring mistakes to correct before applying for a job. If that's not an option, try changing the resume font, font size, and font color and then rereading your resume so it looks different to you. Then, when you are satisfied, change it back to the right font before applying, " offers Frana.
10 steps for finding a job
To get you started on your whole new, smarter approach to job hunting, here are 10 tips that you may never have thought of when attempting to nail that student or graduate job application.
Try online networking
Get plugged into career networking sites like LinkedIn. You might think this is a step ahead of yourself if you're still studying, but it actually looks great to employers if you're already keen to know what's going on in the job market before you've even graduated.
Talk to friends and family
Go beyond job listings
Focusing on specific companies rather than vacancies can work in your favour, as when you move on to the application process, you'll already have an interest in the company. That should shine through in what you say, as opposed to just submitting an application because there's a job up for grabs.
Keep an eye on job listings, of course, but if you see a few positions going at a great company and none of the roles are suitable for you, send them a CV and cover letter anyway (remember: sell yourself!).
Expand your search (and your mind)
Particularly thanks to technology, the job market is constantly evolving at such a pace that there are heaps of jobs out there that you've probably never even heard of – and that didn't exist back when you were speaking to your careers counsellor at school.
For example, do you know what a UX designer is? How about a Content Marketer, a Backend Developer or a Growth Hacker? It's worth putting some research into this, as you might find that once you get past the unfamiliar names, these are roles you'd be interested in trying out.
Be confident and personable
For example, someone who takes initiative by emailing a senior member of staff to ask for a coffee will give off a much more positive, go-getter impression than someone who just sends in a flat CV and copy/pasted cover letter.
However, make sure that if you go for this option, you do some serious research about the company before you make your move. You don't want to be caught out as not really understanding who the company are and what they do, as it would make all your effort go to nothing.
Of course, we're not suggesting you barge into an office asking for work, but just asking to speak to someone from HR so you can tell them how amazing you think the company is will get you some serious gold stars next to your CV.
Work for your university
Try an internship
This is a particularly good option if you're taking our suggestion from tip number four on board and trying out some unchartered territory within the job market.
If you think you'd benefit from getting a bit of work experience before deciding if a certain career is right for you, maybe offering to do a month unpaid at a nice company would work well. Should you go for a position without a salary, check out our guide to surviving an unpaid internship.
However, know your rights when it comes to internships. Unfortunately, some companies will take advantage of young people looking to kick-start their careers by making them work a full-time position without paying up.
Paid internships are really common these days. Although they don't pay much, you'll pick up invaluable skills, experience, and contacts relating directly to your preferred business and industry that will be extremely useful later.
Try a recruitment agency
Recruitment agencies regularly and actively search for work on your behalf, so this, of course, can lighten the burden a bit if you're finding trawling for jobs particularly tiresome, and it can bag you a job quicker than expected.
However, while there are big positives, do be aware that temp work sourced by recruitment agencies can often involve a whole lot of licking envelopes for minimum wage, and nothing more inspiring.
Check out careers fairs
These fairs are a fantastic opportunity to meet and talk directly to big-time employers and recruiters. Remember, they've paid for the stall they're standing at for the sole purpose of speaking to job-seekers like you, so take advantage of being in this rare position.
Become your own boss
Although becoming your own boss can seem like a scary move, if you have a big idea and the motivation to push it then this could be the smartest move you ever make.
American companies hiring in Singapore
According to CNBC, all of Singapore's top employers of 2020 are international firms, while 8 of the leading 10 are headquartered in the United States. These include major names from industries such as banking, oil, gas, and insurance.
Christy's word of advice
A multicultural, internationally-focused country in the heart of Southeast Asia, Singapore welcomes quality foreign workers with open arms. Although there are 4 national languages, Singaporean resumes are generally in English. Resumes in Singapore also follow the universal format of up to 2 pages, reverse chronological work history, and so forth.
Source:
https://www.flexjobs.com/blog/post/what-to-do-when-you-cant-find-a-job/
https://www.savethestudent.org/student-jobs/top-10-smarter-ways-to-find-a-job.html
https://blog.kickresume.com/2021/07/07/how-to-find-a-job-in-singapore/